Happy 20th Anniversary to 2003! This page is a celebration of 2003, more specifically 2003 as I(Shannon) experienced it and things I loved from and in 2003.
Favorite Music Albums of 2003
What was I doing in 2003
I turned 20 in 2003. I was a seasonal Cast Member at Disneyland in the Character department, and studying theatre arts.
Favorite TV Shows of 2003
My 2003 Windows XP desktop screenshot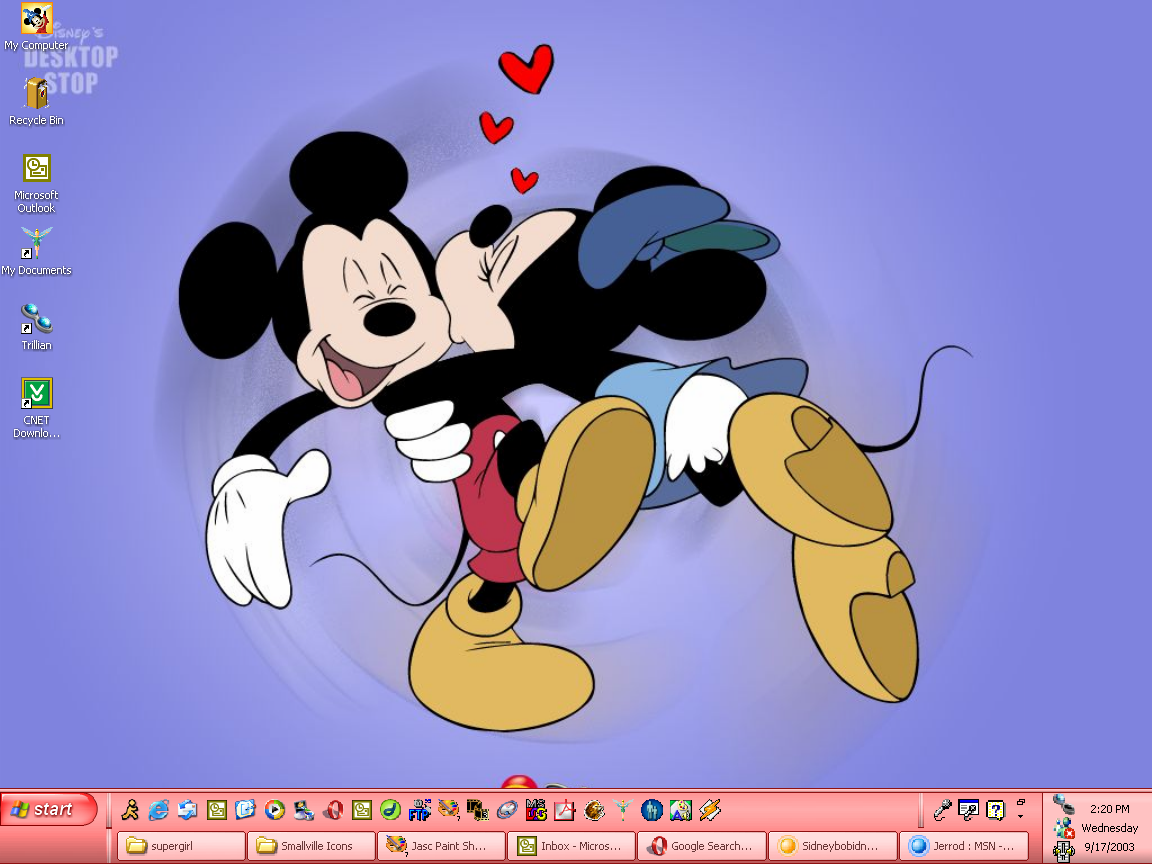 Awesome Movies of 2003
The Lord of the Rings: The Return of the King
Pirates of the Caribbean: The Curse of the Black Pearl (story about working at Disneyland)
Chicago
Holes
The Italian Job
Legally Blonde 2: Red, White & Blonde
Mona Lisa Smile
What a Girl Wants
X2
Uptown Girls
Cats
In 2003, as today, Cats were all over the internet. It was especially fun to take pics of your cats with your webcam. Webcam images are shown at actual size.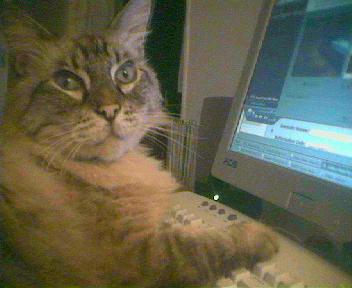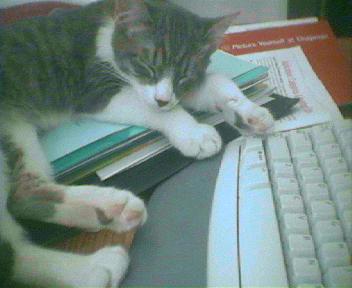 Books in 2003
Confessions of a Shopaholic by Sophie Kinsella
The Princess Diaries by Meg Cabot
It's hard to remember which books I actually read in 2003. My GoodReads only goes back to 2007! The Shopaholic series was definitely something I was reading during this era, and I think I was reading them in 2003. I think Shopaholic Ties The Knot was released in the US in 2003. I was also reading The Princess Diaries books, and Princess in Waiting and Princess in Pink were both released in 2003. Harry Potter and the Order of the Phoenix was released in 2003, but I didn't read it that year(I had read the first Harry Potter book, but did not read the rest of the series until sometime between the fifth and sixth books).
2003 Graphics


About this page
This tribute to the 20th anniversary of 2003 was made for a code jam at 32-bit cafe.